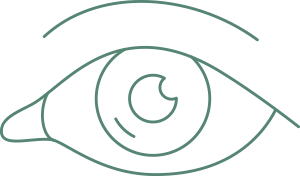 Mr Phillip Lathopolous is further trained as an EMDR practitioner, a form of psychotherapy used to enable healing from symptoms and emotional distress that are the results of a disturbing life experience and offers this form of therapy to those who meet the criteria.
EMDR stands for Eye Movement Desensitisation and Reprocessing, and has been developed since the late 1970s, after it's discovery by Dr. Francine Shapiro who noticed the therapeutic effects of eye movements on distressing memories during a stroll one day. Since this time EMDR has been successfully used to treat severely traumatised people including War Veterans, victims of violent crimes and other horrific life experiences including accidents and natural disasters.
Except in cases where people lack information/skills or organic reasons (i.e. brain damage from physical illness or injury).
EMDR operates from the belief that all mental and emotional suffering are the result of a failure to process experiences in a healthy and useful way (where we might learn from them and move on better for it, or leave the strong negative feelings in the past) due to the emotional demands of the situation overloading our natural information processing systems.
EMDR believes that our mind, much like our body, is geared towards healing itself, and sometimes a little help is needed to clear the wound of anything obstructing the healing process (in this way an unprocessed memory needs to be cleared to allow the mind to heal itself, much like a splinter needs to be removed for the body to heal itself.
some extra information to help
Frequently Asked Questions
EMDR is taken on a case by case basis and has set stages of therapy. At Psychology Health Studios we believe that when therapies are combined, the benefits of treatment are compounded.